My name is Thomas Sturm and I'm a programmer, photographer and writer.

Now go outside and look at the sky.
FlickrPoet and Stories In Flight
Since we've built MapSkip a few years ago now, I've been steadily thinking of storytelling, its influence on the web and also the influence of modern technology on storytelling itself.
A few days ago I had an idea that was simple enough to experiment with and since I needed a place for the pages, I've started a new site - Stories In Flight - to hold storytelling-related tech demos that I've had bouncing around my mind.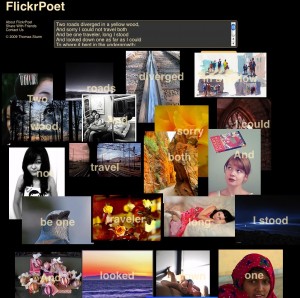 The first little project to see the light of day here is FlickrPoet - an exploration of adding photos to a short story or a poem by searching for the words of the text on Flickr. This came out of some random experiments with the excellent Flickr APIs, and took on a life of its own. It can be very random, but every now and then it creates a collage of sheer genius. From what I've found it can work really well with poems and song lyrics. Feel free to experiment! :-)