My name is Thomas Sturm and I'm a programmer, photographer and writer.

Now go outside and look at the sky.
Jiffy Kodak Six-20
The Jiffy Kodak Six-20 with the very stylish Art-Deco faceplate was produced between 1933 and 1937. It was Kodak's entry-level offering at $7 ($314 in today's money using the unskilled wage index).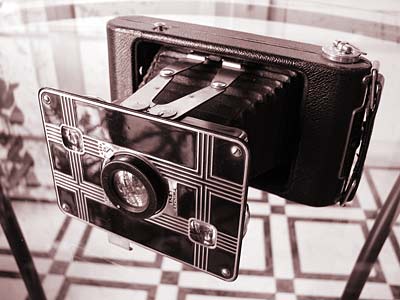 The Jiffy is different from most other folders due to the use of a parallel knee-strut system to support the lens, which allows for a very slim and light body in a folder with a 6x9cm negative size. The disadvantage of the knee-strut system is that the lens is unprotected when the camera is folded.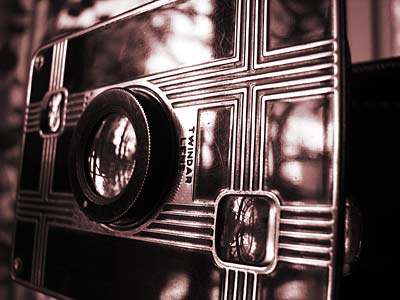 The camera uses the now obsolete 620 film format, and it can still be used with re-rolled 120 film, since both film formats are the same size, only the spools are slightly different between them.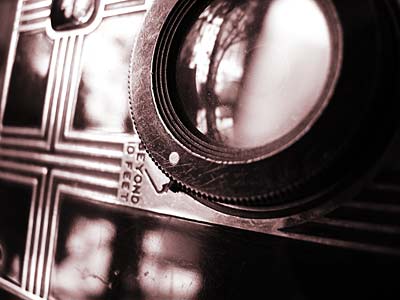 The lens is a very simple Twindar lens that only has two defined settings: 5 to 10 feet and beyond 10 feet. There is of course the choice of "somewhere in between", but I haven't found a use yet for that setting.
The shutter has only two modes - (I)nstant and (T)imed. In both modes it does not need to be rewound and the speed in Instant mode is maybe around a 60th of a second. In Timed mode the shutter stays open after pressing the button until it is pressed again.
In addition, there is a small unmarked metal slider at the bottom of the lens case that can be pulled out to change the diaphragm size, allowing for three aperture settings. This slider is easy to miss and even once found, it can easily be misunderstood to be just a support for the camera - that's at least what happened to me for almost two years before I noticed that the slider changes the lens opening.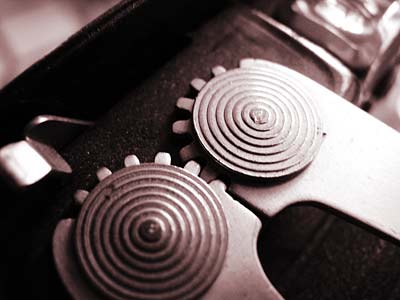 Pictures from this camera are generally not very sharp, but the camera has surprised me with the very moody long-time exposures (here , here and here) that I've been able to produce with it.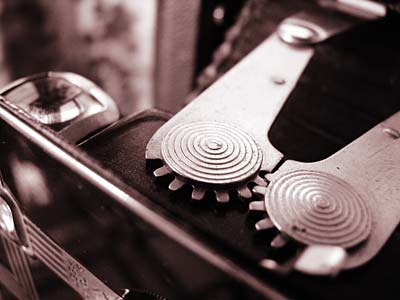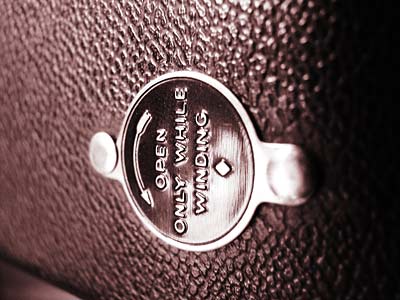 There is also a Series II model that was produced from 1937 until 1948, but the technology is not noticeably different or better, only the Art-Deco front has been replaced by imitation black leather. Given the choice I would recommend the earlier model for the better looks.