My name is Thomas Sturm and I'm a programmer, photographer and writer.

Now go outside and look at the sky.
The Office
I've recently received a new batch of forgotten slides from the late fifties and early sixties. Most of them - actually a lot more than I was expecting - were from a single epic trip of a New York couple to South America. I'm still picking through those, but most are very common vacation pictures.
But there were a few gems in the boxes, too. Here's a visit to an office in the Chrysler Building in New York in 1963:
Here's the president of the company...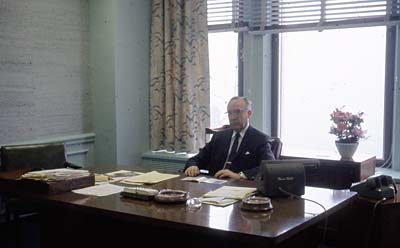 ...the manager with his secretary...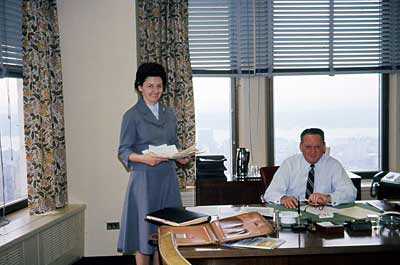 ...and the number crunchers.