My name is Thomas Sturm and I'm a programmer, photographer and writer.

Now go outside and look at the sky.
Rain
I finally got around to get a film developed that had been stuck in one of my cameras for a few weeks. It was a pleasant surprise to find the pictures below among a random collection of shots I took during December on my way home after work.
I remember that it was an icy cold night and it was raining hard with nasty gusts of wind around the street corners. I had to hold the umbrella while shooting with the SLR one-handed. To make matters worse, it was a relatively slow film, so I'm really surprised how well the pictures turned out.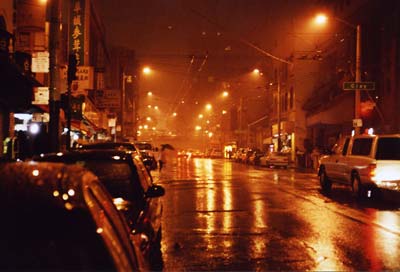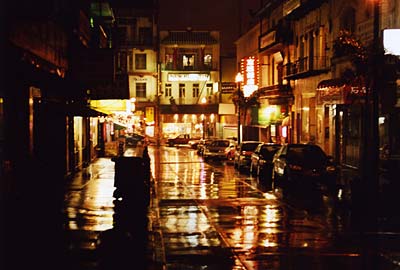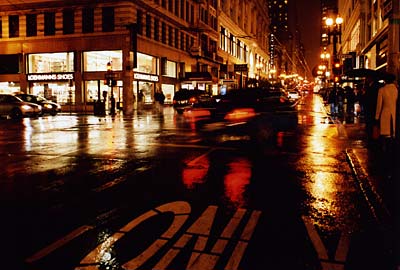 Shot with a Nikon N80 on Kodak Gold 200