My name is Thomas Sturm and I'm a programmer, photographer and writer.

Now go outside and look at the sky.
Lombard in Gold
On my way home tonight I was walking along Polk Street with the golden rays of the evening sun lancing down between the buildings. On Lombard I turned left and went half a block up the very steep Russian Hill to get a better view.
This is what I saw when I turned around.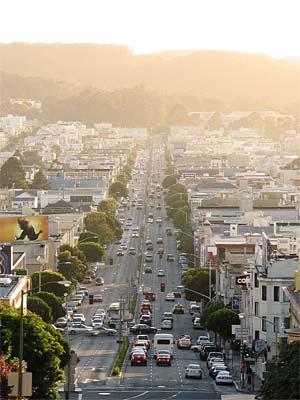 A busy evening on Lombard with waves of gold flooding across the trees of the Presidio.
Taken with our Canon S2IS, which seems to have taken up permanent residence in my backpack. Click for a larger view.