My name is Thomas Sturm and I'm a programmer, photographer and writer.

Now go outside and look at the sky.
Incoming
Another shot taken with my Kodak Retinette 1A on TMax 3200. This camera has a f2.8 aperture and so it is barely possible to do handheld no-flash night shots with fast film like this. I love the graininess of the resulting prints quite a lot, so don't be surprised if there are going to be more shots like this.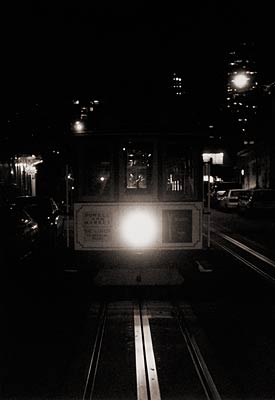 As always, click the photo for a larger version.