My name is Thomas Sturm and I'm a programmer, photographer and writer.

Now go outside and look at the sky.
Macro Desktop Calendars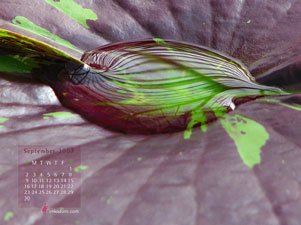 Kazumi has been posting desktop calendar backgrounds with some really amazing macro shots she took over the last year.
This month's is another beauty - click the photo to see her background gallery and download the latest one.