My name is Thomas Sturm and I'm a programmer, photographer and writer.

Now go outside and look at the sky.
Nevada Explored
We've been on a road trip a few weeks ago all across Nevada along Highway 50, and then on down into Utah and to Las Vegas.
Here's a shot just off the Great Basin Highway near Ely in eastern Nevada. I had my Kodak Medalist along for the ride, but took only about two rolls worth of pictures with it. This is one of the better ones: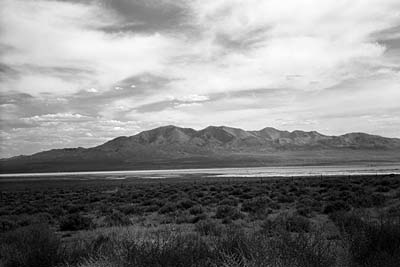 Click for a large version, shot on Ilford Delta 100 Professional.