My name is Thomas Sturm and I'm a programmer, photographer and writer.

Now go outside and look at the sky.
A New Old View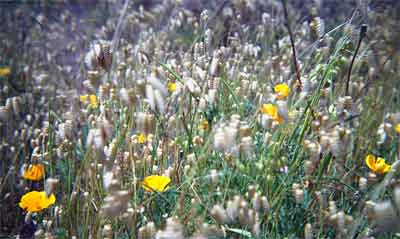 Last week I took one of my vintage Kodak Brownie Bull's Eye cameras up for a hike into the Marin Headlands above the Bay of San Francisco. The latest addition to my collection is a small macro lens made by Kodak that fits on the front of the Bull's Eye - you are seeing the first result above this paragraph (click on the image for a large version).
The weather was fantastic and I ended up on a hill that I hadn't visited before with a glorious view of the Headlands just above the Golden Gate Bridge with San Francisco in the background... here is another picture taken with the heaviest chunk of Bakellite ever produced by Kodak.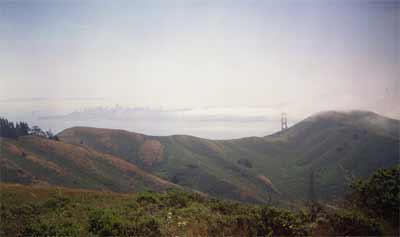 And in case you are wondering, I'm using Agfa Optima ASA100 120-format color film. The camera originally used 620 film that is not produced anymore, but by cutting down the outer diameter of the Agfa plastic spools it is possible to run them through the camera just fine...